Cus·tom·er Serv·ice,

noun
Going the Extra Mile to Make sure a customer is happy and satisfied while providing excellent communication and problem resolution skills in a timely and pleasant manner.
TINA FARRELL
Director of Account Management
Tina is the Director of Account Management with IcareLabs and was named one of the top influential women in optical for 2021. She has 30+ years of experience in the optical industry and 10+ years working with IcareLabs. Having decades of retail optical experience gives her a unique perspective on how she can help ECPs across the country grow their business.
Camille Lowery
Customer Service Manager
In 2008 Camille joined IcareLabs and is currently serving as our customer service manager where she helps oversee our team of account managers and is an integral part of our success. Being from Ohio, Camille has grown to love the warm Florida weather and finding great outdoor spots to explore or go camping with friends.
Dee
Senior Account Manager
Dee has been part of the IcareLabs family for 23 years and has spent 30 total years in the optical industry. When not at work you, Dee likes to visit the beautiful Florida beaches or hit balls at the golf course.
Michelle
Senior Account Manager
For 31 years Michelle has been a member of the IcareLabs family. For fun, Michelle loves walking on the beach watching the sunset while collecting seashells. In addition, she enjoys painting and loving on her grandson.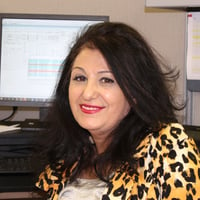 Charlotte
Account Manager
Charlotte joined IcareLabs in 2022 and has proven to be an integral part of our team. Charlotte is multi-lingual and fluent in English, French, and Arabic. She loves to spend time with her family
JAMI
Account Manager
Jami has been a member of our IcareLabs family since 2022. While new, she is a quick learner and eager to help her customers. For fun, you can find Jami hanging out with her family, pets, and exploring her new city of St. Pete.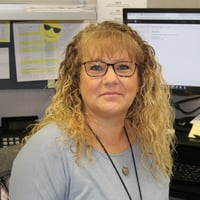 CHelle
Account Manager
Chelle joined our team in 2021 with over 35 years of customer service experience. She is new to the optical industry and is actively taking advanced learning courses to expand her optical and product knowledge. For fun, you will find Chelle enjoying the outdoors with her dog.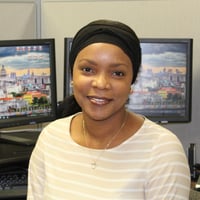 Yasenia
Account Manager
Yasenia is a newer member of our team and joined Icare in 2022. She is fluent in both English and Spanish so she is your go-to girl if you need help placing orders with this language. Her native country of Cuba is close to her heart.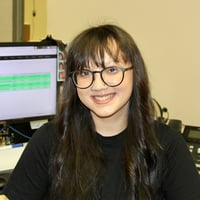 BriannA
Customer Support
Brianna joined IcareLabs in 2022 and has quickly become an important member of our customer service team. In her free time, Brianna loves thrifting, going to markets, and consuming mass amounts of Iced Matchas.
Jessyca
IcareLabs & SeaVision Marketing Specialist
Jess joined IcareLabs in 2020. In early 2023 she became ABO certified. For fun, Jess loves spending time with her husband and two children exploring local beaches.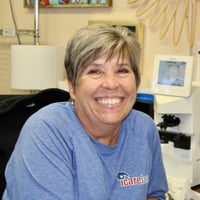 Wendy
Customer Support
Wendy has many years of optical experience and works in the industry with her husband and son. She supports the customer service department by helping jobs get moved through our lab in a timely manner.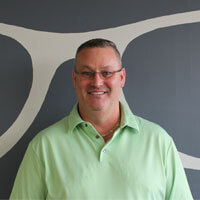 BILL
Account Development Specialist
Bill joined our team with over 10+ years of retail experience and his ABO certification. Originally, he joined our finishing department and moved up to our new business team in mid 2023. He brings a wealth of knowledge to our team and loves to help our customers.
ROCKY
IcareLabs Mascot
Rocky is retired from Southeastern Guide Dogs and belongs to our EVP, Tyler Payne. Usually at the office on Fridays, Rocky brings lots of joy to our customer service department. He loves his toys, treats, and is the goodest of good boys.