Our Leadership.
A Diverse Group of People who are committed to continuing the Vision that John W. Payne created in 1968.
Danny Payne
President
After graduating from the University of Florida with a degree in Industrial and Systems Engineering, Danny started working at IcareLabs in 2008 and, later, he also earned his MBA from Auburn University - keeping with the orange and blue. For fun you will find Danny running as he trains for and participates in long distance running events.
Tyler Payne
Executive Vice President
Tyler joined the family business in 2015 after earning his JD and MBA degrees from Stetson University. Before that he earned two undergraduate degrees from the University of Florida in Business Management and Religion. When not working, Tyler enjoys travel, politics, boating, and cheering on the Florida Gators football team at games near & far.
James Payne
Vice President of Technology
James is Scott's son and Danny's brother and has been part of the IcareLabs team since 1997. He is a graduate of Eckerd College with a degree in computer science and also holds an MBA degree from the Florida Institute of Technology. When not at work you will still find James trying out the latest and greatest in tech and relaxing with his dogs.
Skip Payne
Senior Advisor
In 1977, Skip joined his father, John W. Payne, and brother Scott in the family business. Skip graduated from the University of South Florida with a degree in Engineering Technology. When not at work you will find Skip spending time with his family and visiting different ports of call on his boat, as he is a licensed Captain.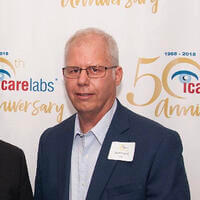 Scott Payne
Senior Advisor
Scott joined his father in the family business in 1972 and has been here since. Like his brother, Scott is also an alumnus of the University of South Florida, with a degree in Biology. In his free time, you will find Scott spending time with his family, traveling, and participating in events that support the Parkinson's Foundation.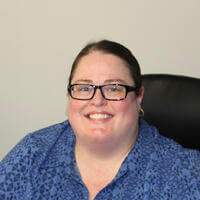 Mary Kingma
Director of Finance
Mary is has been part of the IcareLabs family since 2017 where she leads our accounts receivable and accounts payable team. Before coming to us, Mary worked for nine years at one of America's largest financial services firms. She holds a degree in accounting from the University of South Florida and loves spending time with her family.
James Stephany
Director of Sales & Marketing
James joined IcareLabs in 2005 and has over 30 years of optical experience. James is our go-to optical expert and loves to share his knowledge with customers. He also leads our sales team and sets the vision for our customer service experience. In his free time, you'll find James enjoying the outdoors with is family; especially hunting or fishing.
Scott Latimer
Director of Operations
Scott has over 35 years of optical operations and technical experience and runs our lab with his team of professionals. In addition to holding a certification in Lean Six Sigma Black Belt he is also a certified optician. When not running our lab, you'll find Scott enjoying time with his family, boating, kayaking, or golfing - and cheering on the Tampa Bay Bucs.
TINA FARRELL
Director of Account Management
Tina is the Director of Account Management with IcareLabs and was named one of the top influential women in optical for 2021. She has 30+ years of experience in the optical industry and 10+ years working with IcareLabs. Her retail optical experience gives her a unique perspective on how she can help ECPs across the country grow their business.
Camille Lowery
Customer Service Manager
In 2008 Camille joined IcareLabs and is currently serving as our customer service manager where she helps oversee our team of account managers and is an integral part of our success. Being from Ohio, Camille has grown to love the warm Florida weather and finding great outdoor spots to explore or go camping with friends.
KellY Brady
Employee Relations Manager
Kelly has been with IcareLabs for 17 years and is primarily responsible for functions of Human Resources and helping create our awesome work culture. She is the mom of our group. When not working, Kelly takes part in wildlife rehab, gardening, chicken keeping, and visiting her grandkids as often as possible.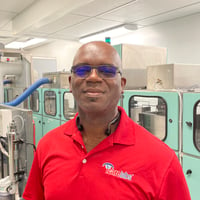 REGGIE TERRY
AR Manager
Reggie has been part of the Icare family since 2009 and has been in the optical industry since 1995 - he brings a wide range of experience and breadth of knowledge to our AR lab. When not at work, you'll find Reggie jogging the roads of St. Petersburg or cheering on his Tampa sports teams as he is an avid Bucs, Lightning, and Rays fan.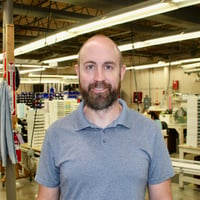 DanieL Shearon
Maintenance & Operations Manager
Daniel joined IcareLabs in 2018 after previously working for Essilor as a Crizal technician for 10 years. Daniel is skilled in restoring abused and discarded machines to their prior glory. When not at work, Daniel enjoys volunteering with Big Brothers Big Sisters of Tampa Bay and exploring surrounding towns on bicycle.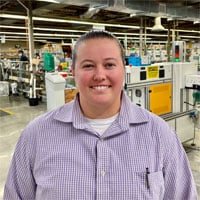 Emma Shelley
Operations Manager
Emma joined IcareLabs in 2021 after many years working in management at Publix. She is actually the stepsister of Danny and James Payne so she, as well, is in the family business now. She is responsible for helping manage our lab and the team who makes it all run. When not working, Emma enjoys spending time with family and friends.